Презентація на тему «My Favorite TV Channels»
Презентація на тему «My Favorite TV Channels»
---
---
---
Слайд #1
---
My Favorite
TV Channels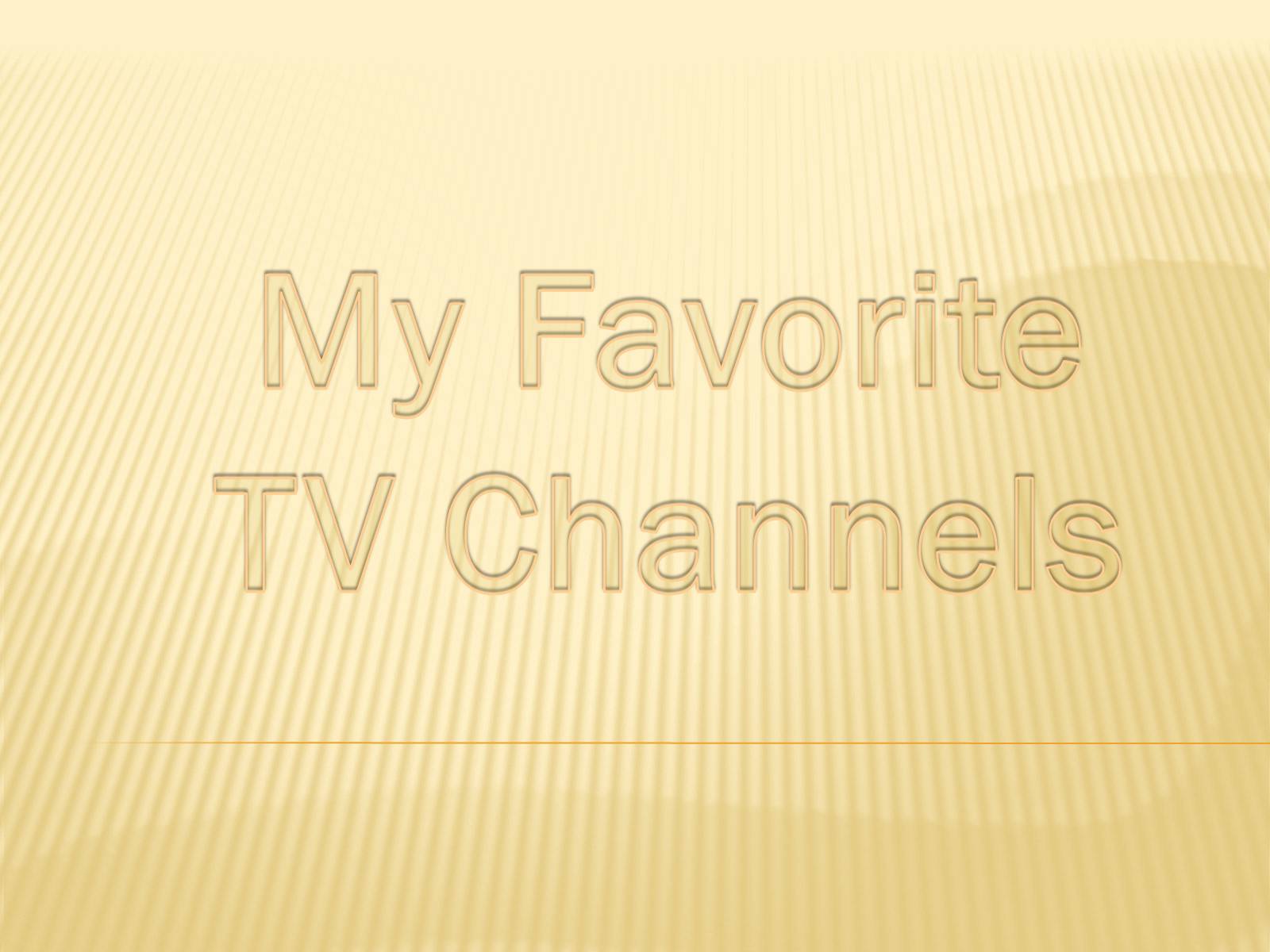 ---
Слайд #2
---
The most popular entertainment in our home life is television. Many people watch TV at leisure.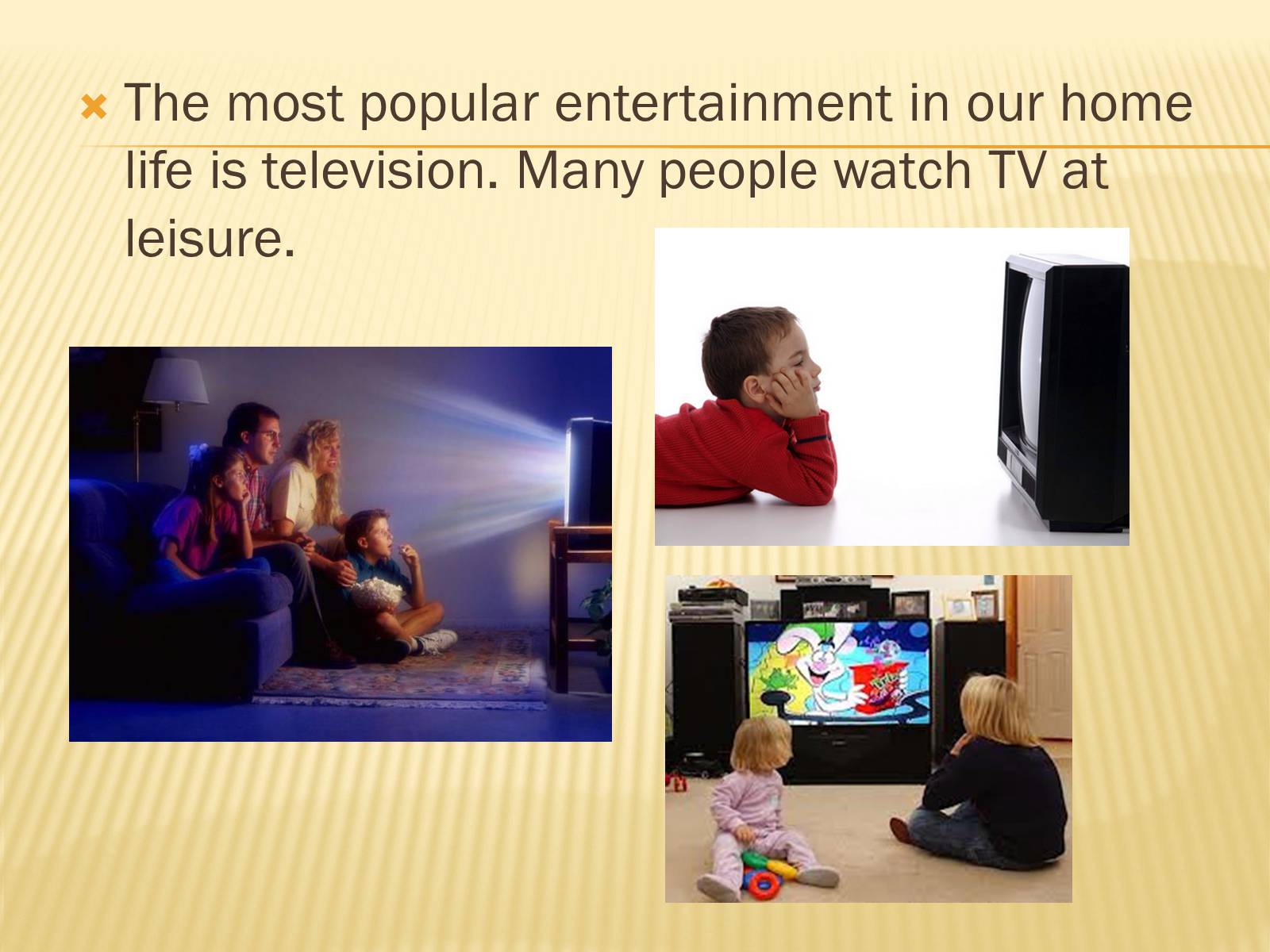 ---
Слайд #3
---
One can choose the program, which likes best. Those, who like music, can listen concerts. Sports fans can watch football or hockey matches.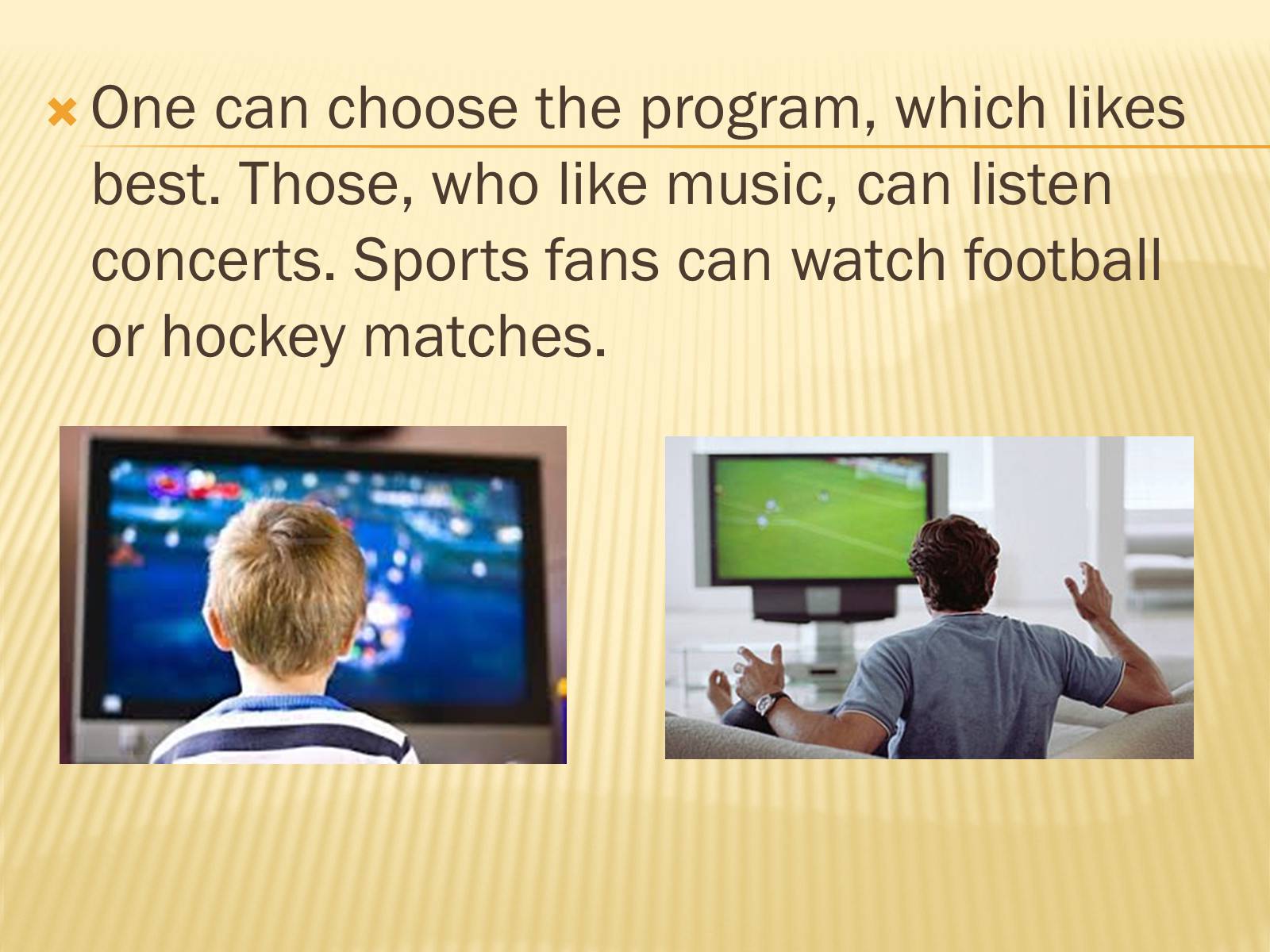 ---
Слайд #4
---
Television extends our knowledge about the world when we live. I like watch Ukrainian channels such as STB, Inter, New channel, QTV.
My favorite channel is STB. I watch this channel every day with pleasure.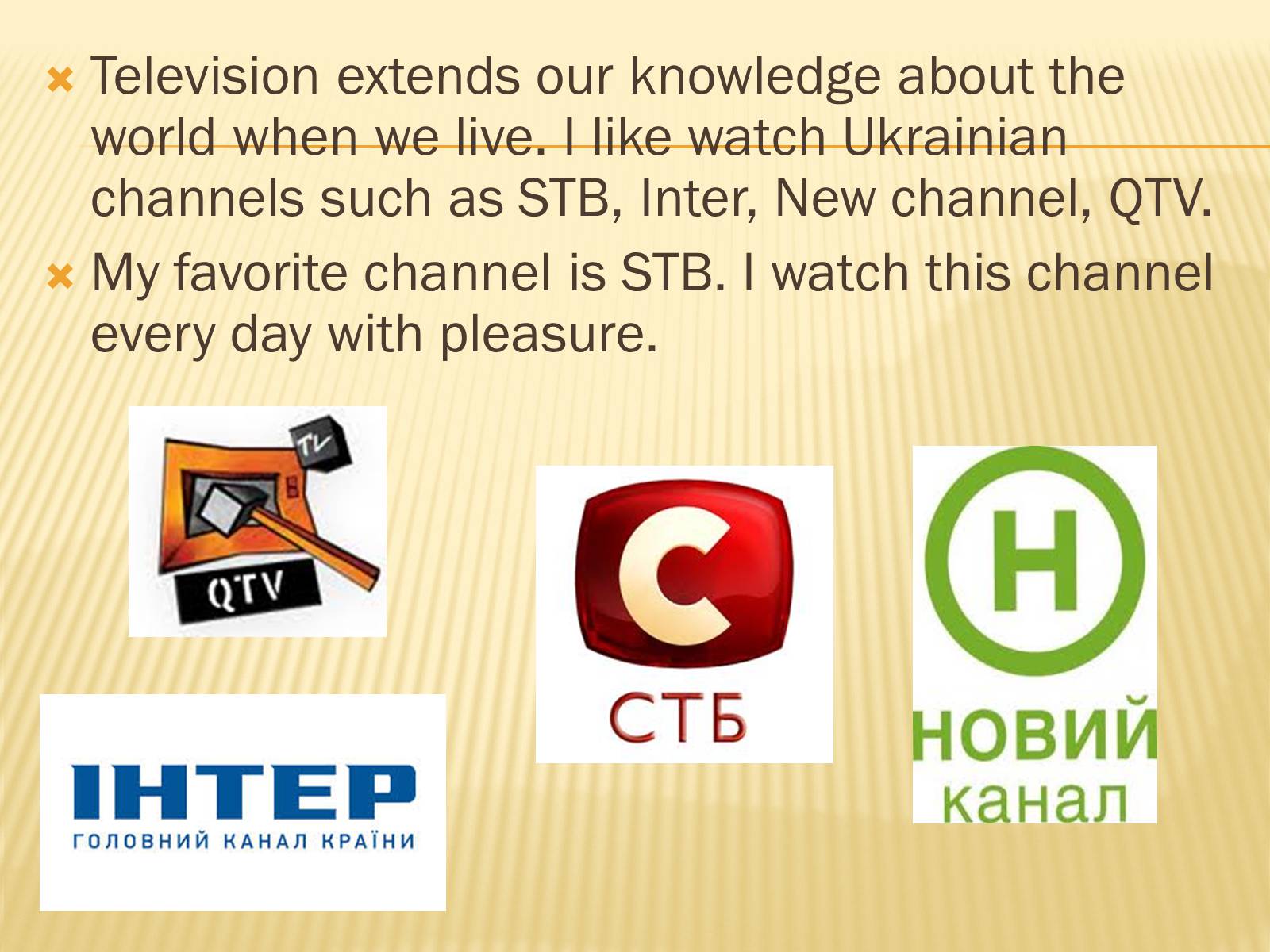 ---
Слайд #5
---
I enjoy interesting programs such as "Everything will be fine"("Все буде добре»), "Master Chief"("Мастер Шеф») and "Ukraine has talent"(«Україна має талант").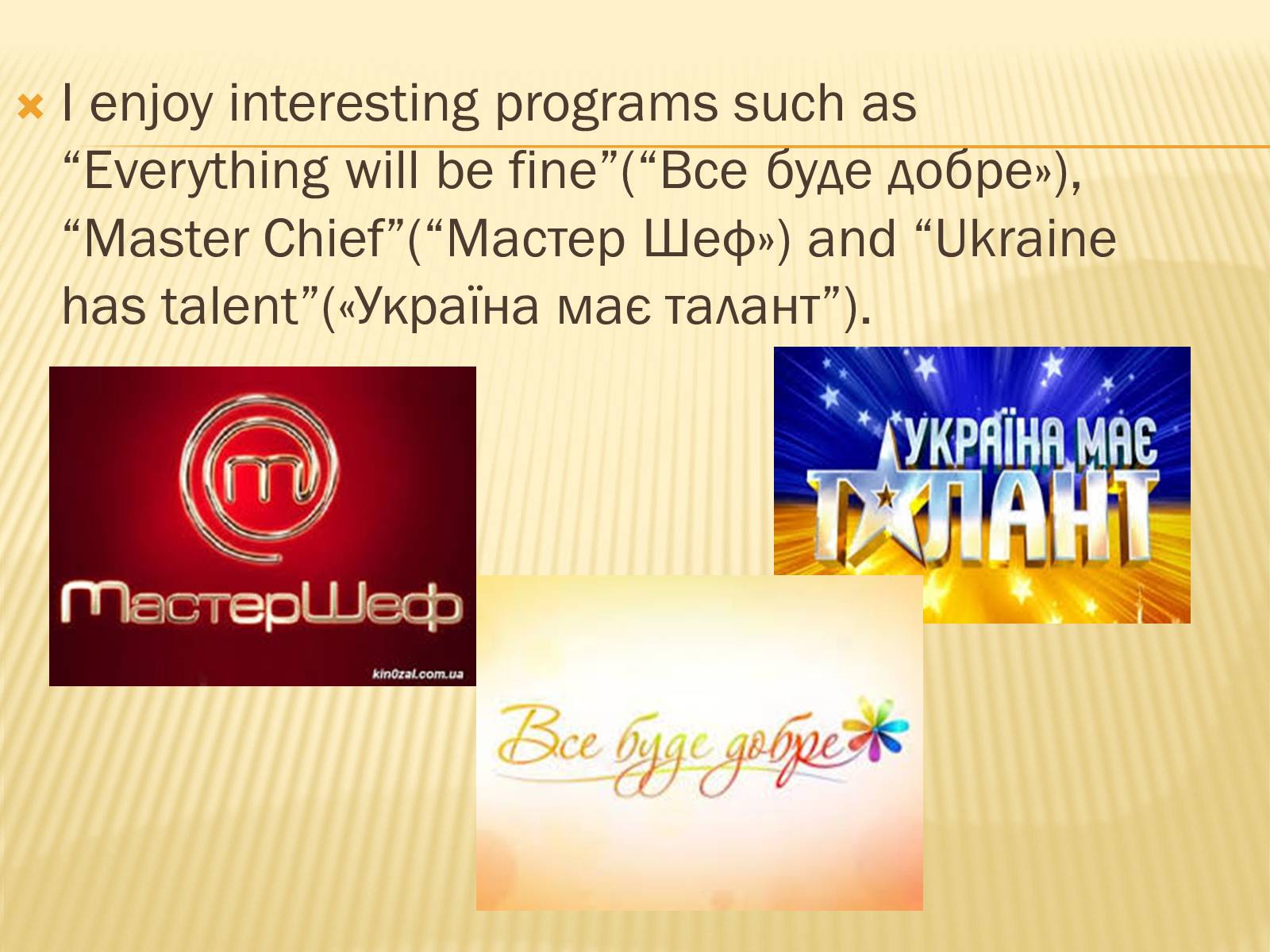 ---
Слайд #6
---
«EVERYTHING WILL BE FINE»
Leading – Nadezhda Matveeva
I think, this show is very popular
among Ukrainian, because there are many helpful advices, recipes, horoscopes in this show.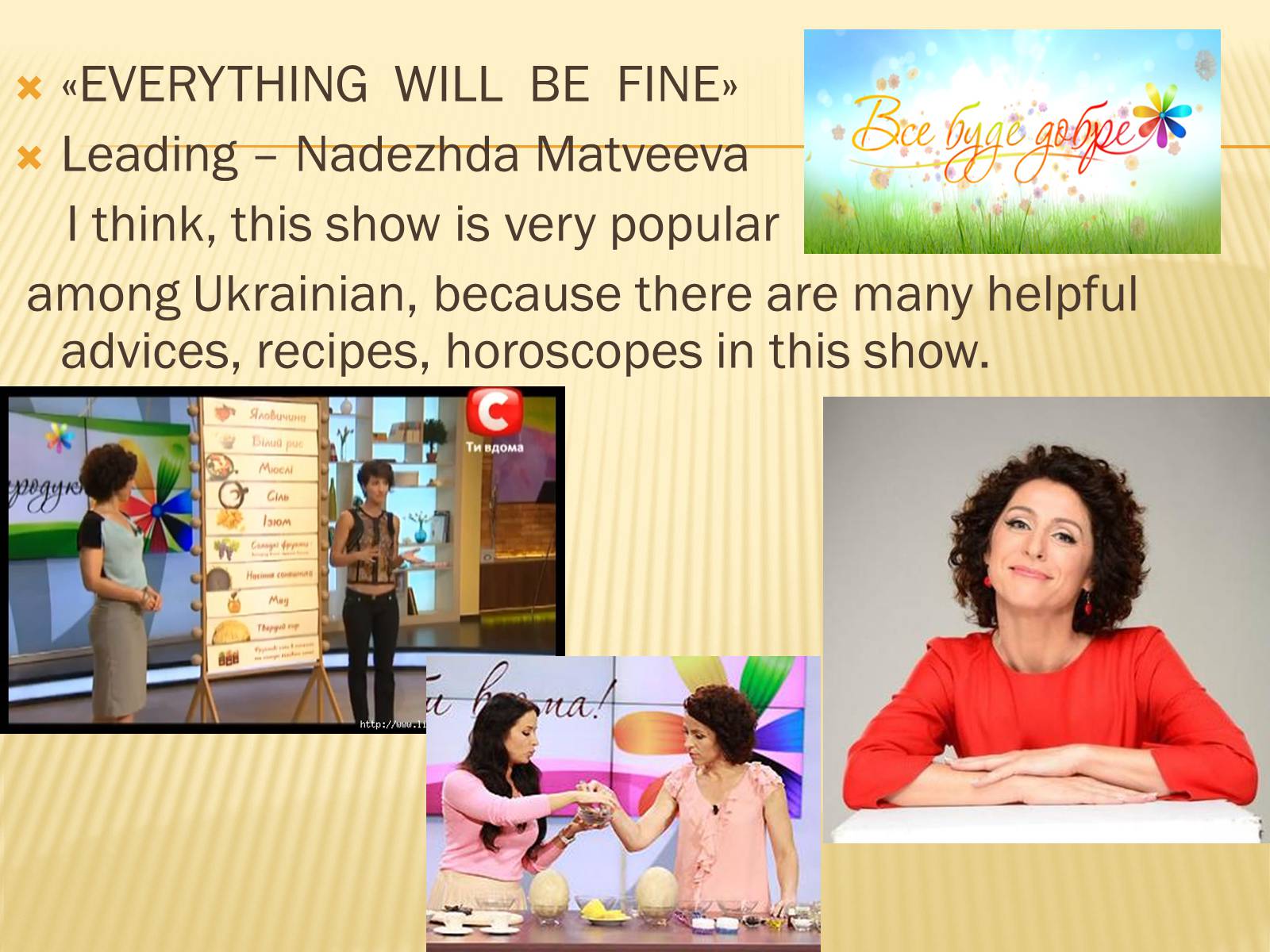 ---
Слайд #7
---
Also famous people, celebrities visit to the TV studio. Often can see sports exercises and advise on diet. I found a lot of useful things in this show.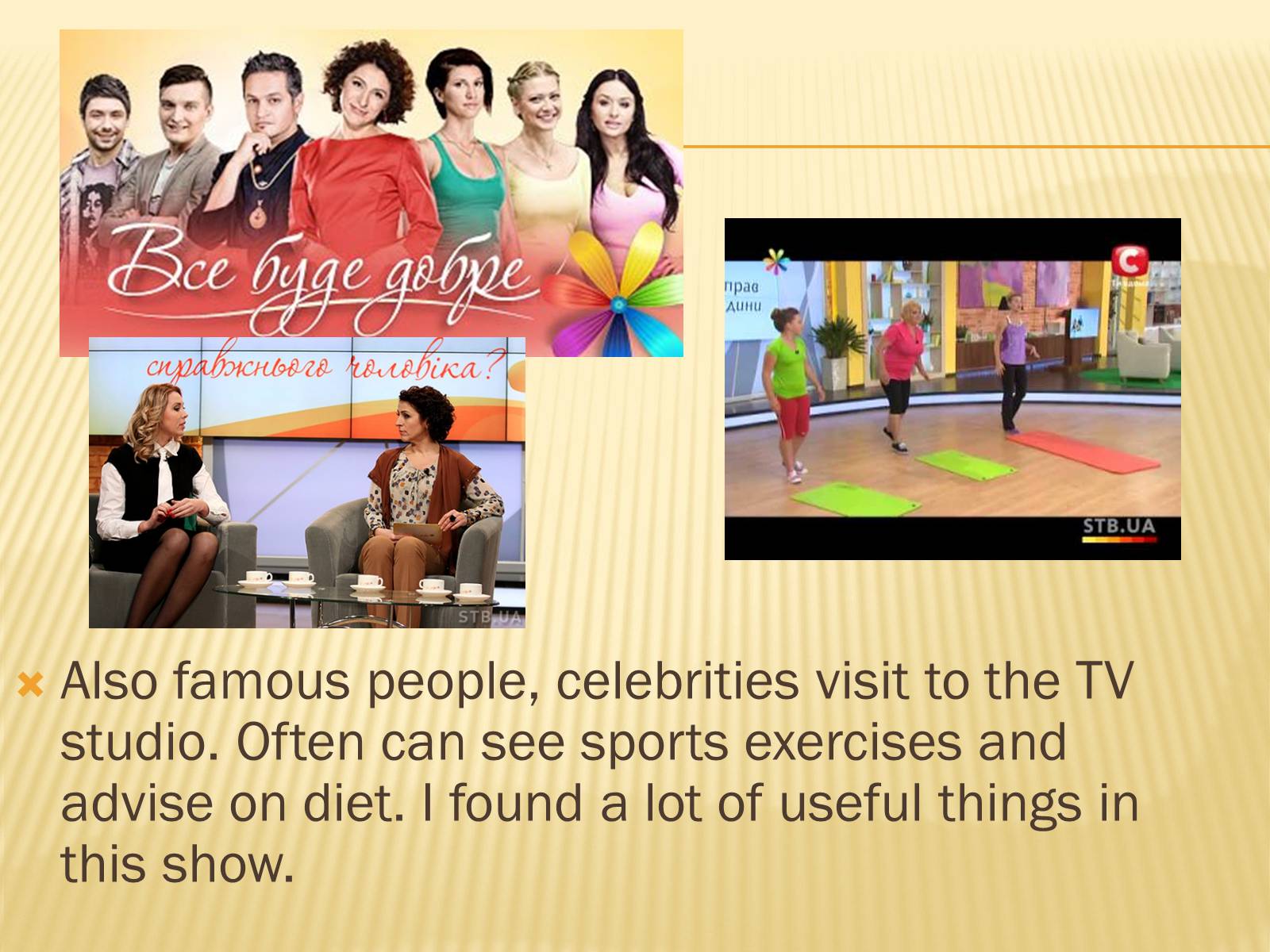 ---
Слайд #8
---
«MASTER CHIEF»
This is the show about cookery. Participants complete with each other in a battle of Cooks. They have a some jobs, which should they do during a some time.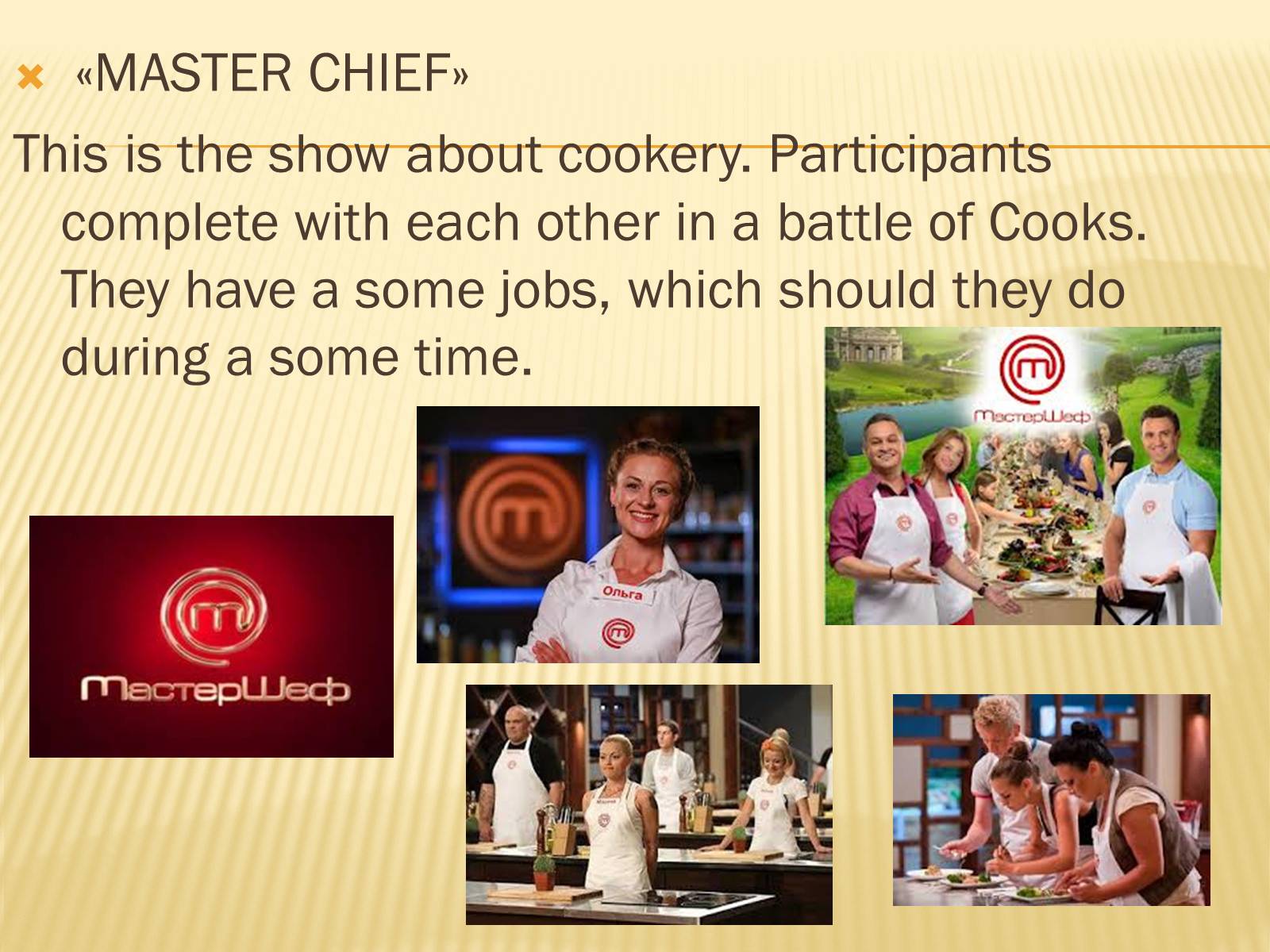 ---
Слайд #9
---
I find it interesting observe the work of the participants. More than all I like Marina Shevchenko. The job of a participants check three judges : Ector, Tatiana Litvinova and Nikolay Tishchenko.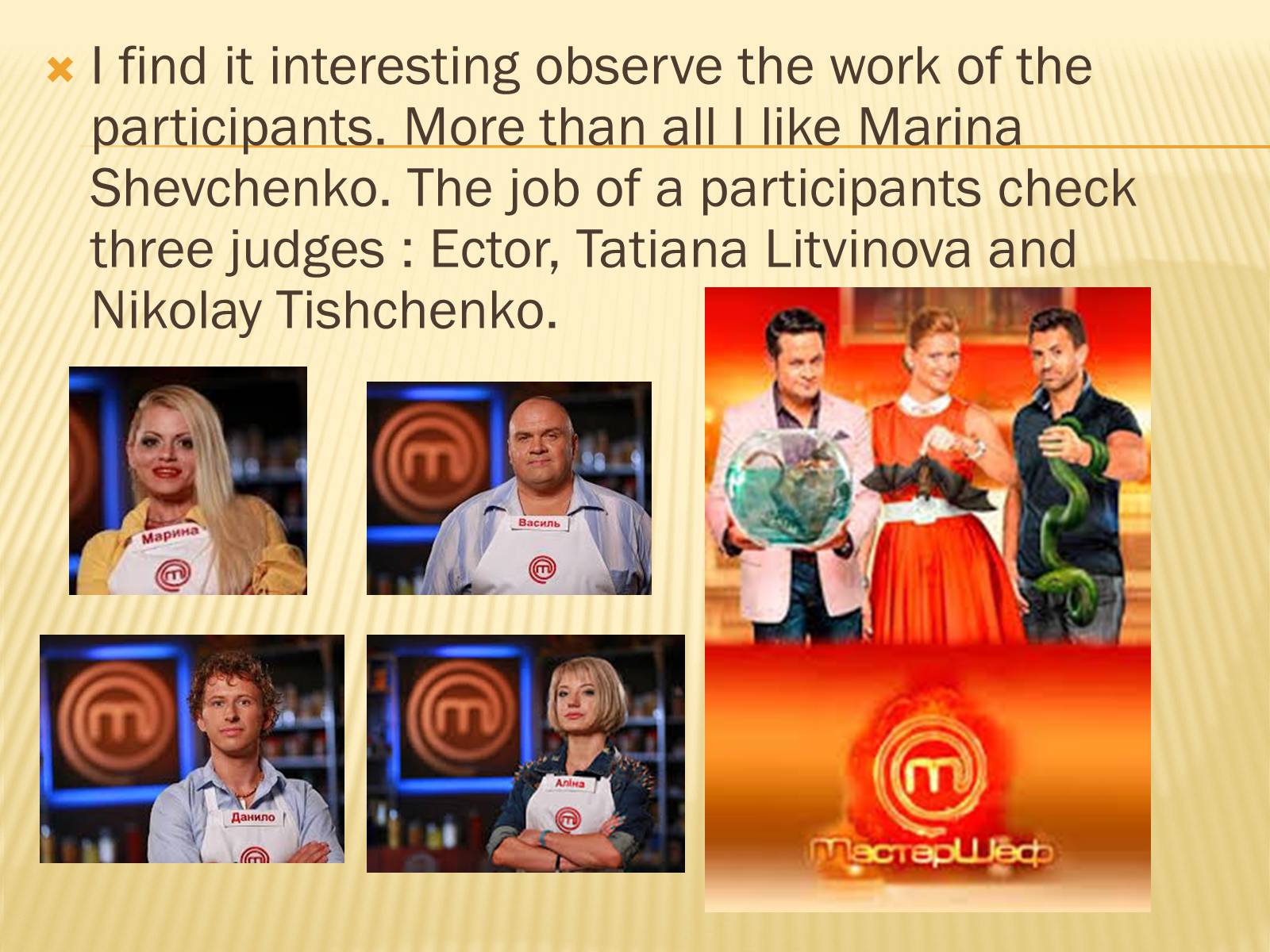 ---
Слайд #10
---
«UKRAINE HAS TALENT»
Leading – Oksana Marchenko
Judges : Vlad Yama, Igor Kondratuk,
Slava Frolova.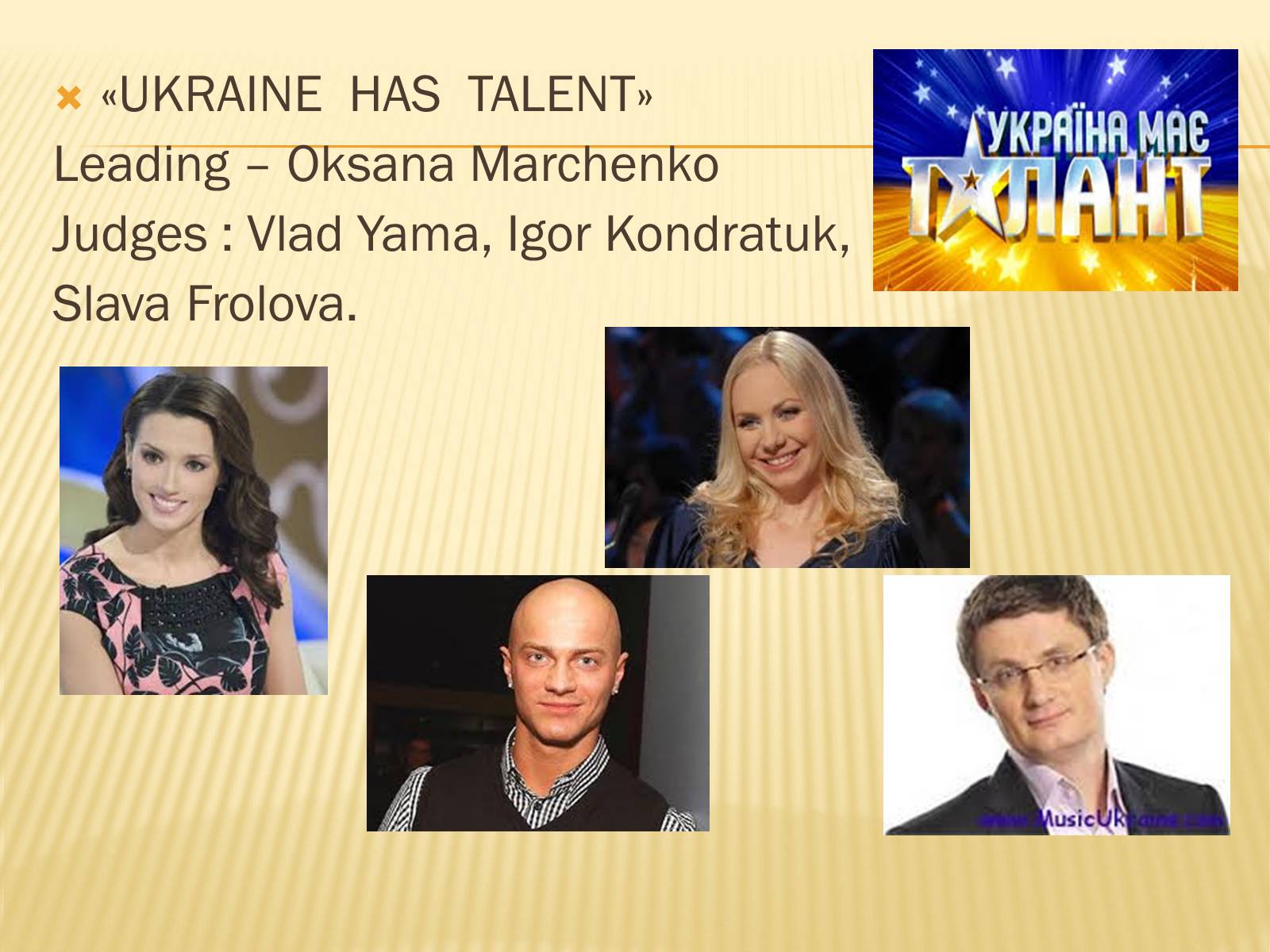 ---
Слайд #11
---
This is the show, which has casting, where participants show to judges their talents. It may be singing, playing a musical instruments, dancing, magic tricks, different abilities, street workout and other.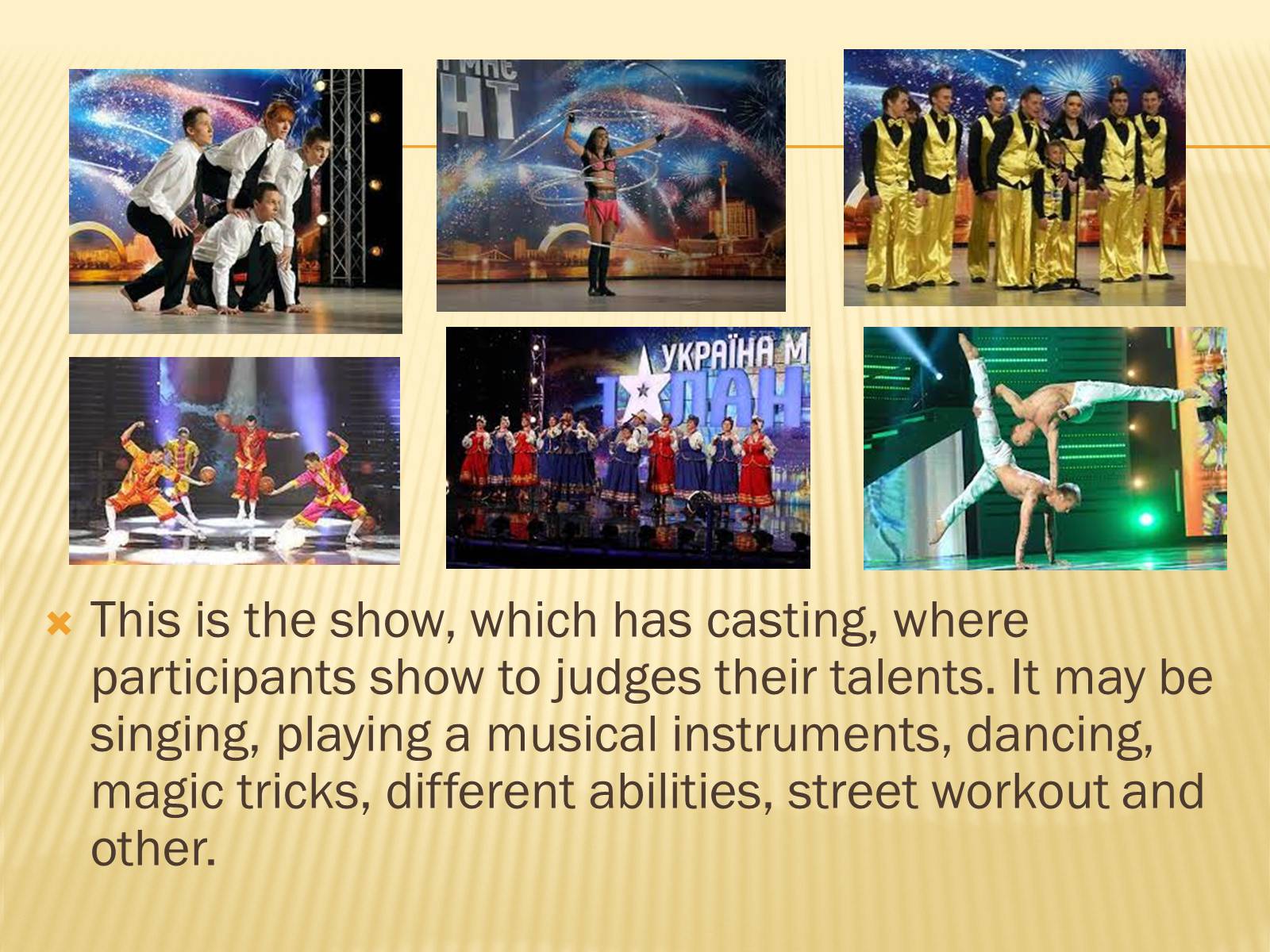 ---
Слайд #12
---
With each season more and more difficult to surprise the judges. At the and of the season they determine the winner who will receive a million for the most amazing talent.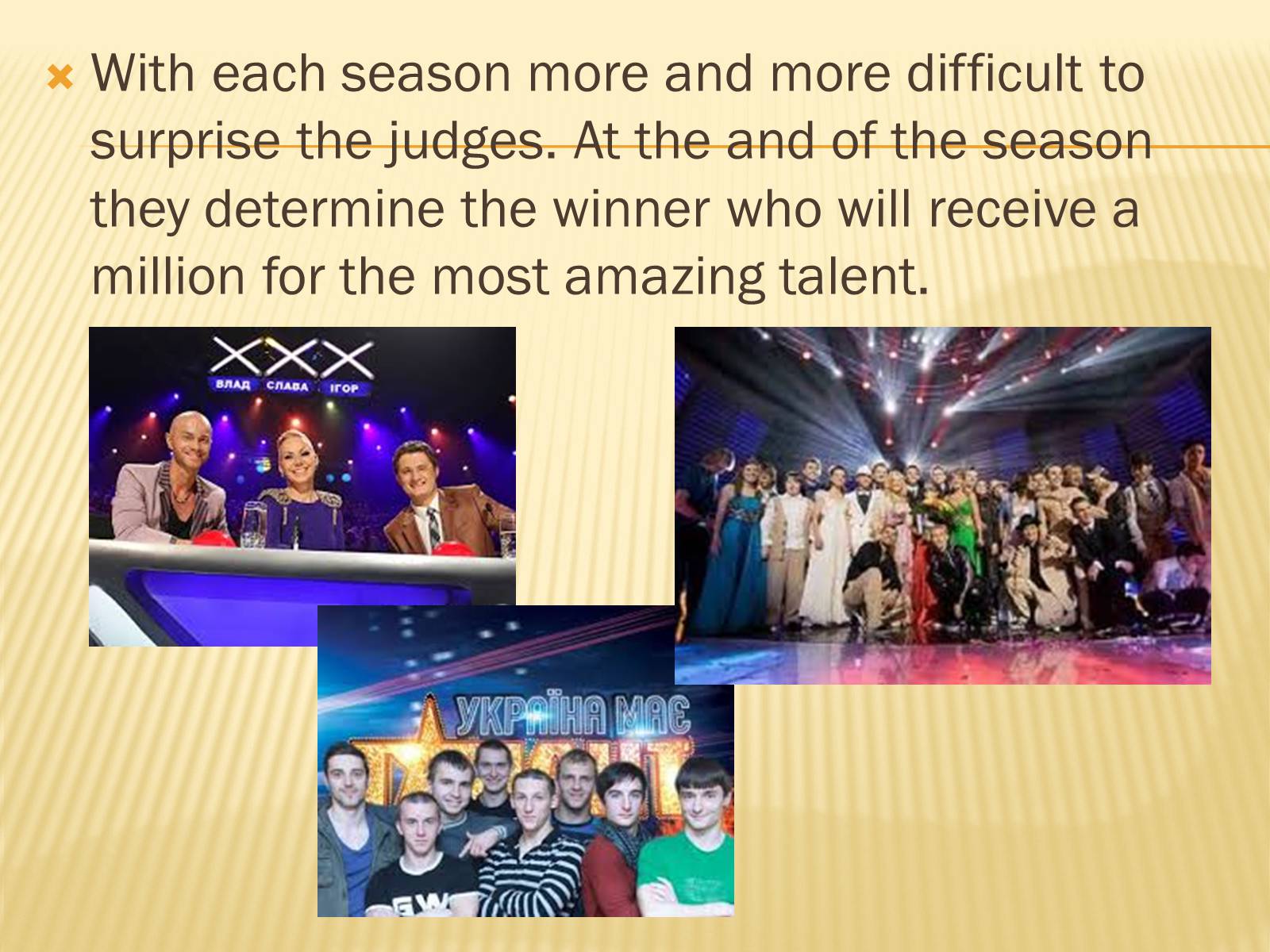 ---
Слайд #13
---
THE END
Thanks you for attention
by Tanchik Margaret,
9 Form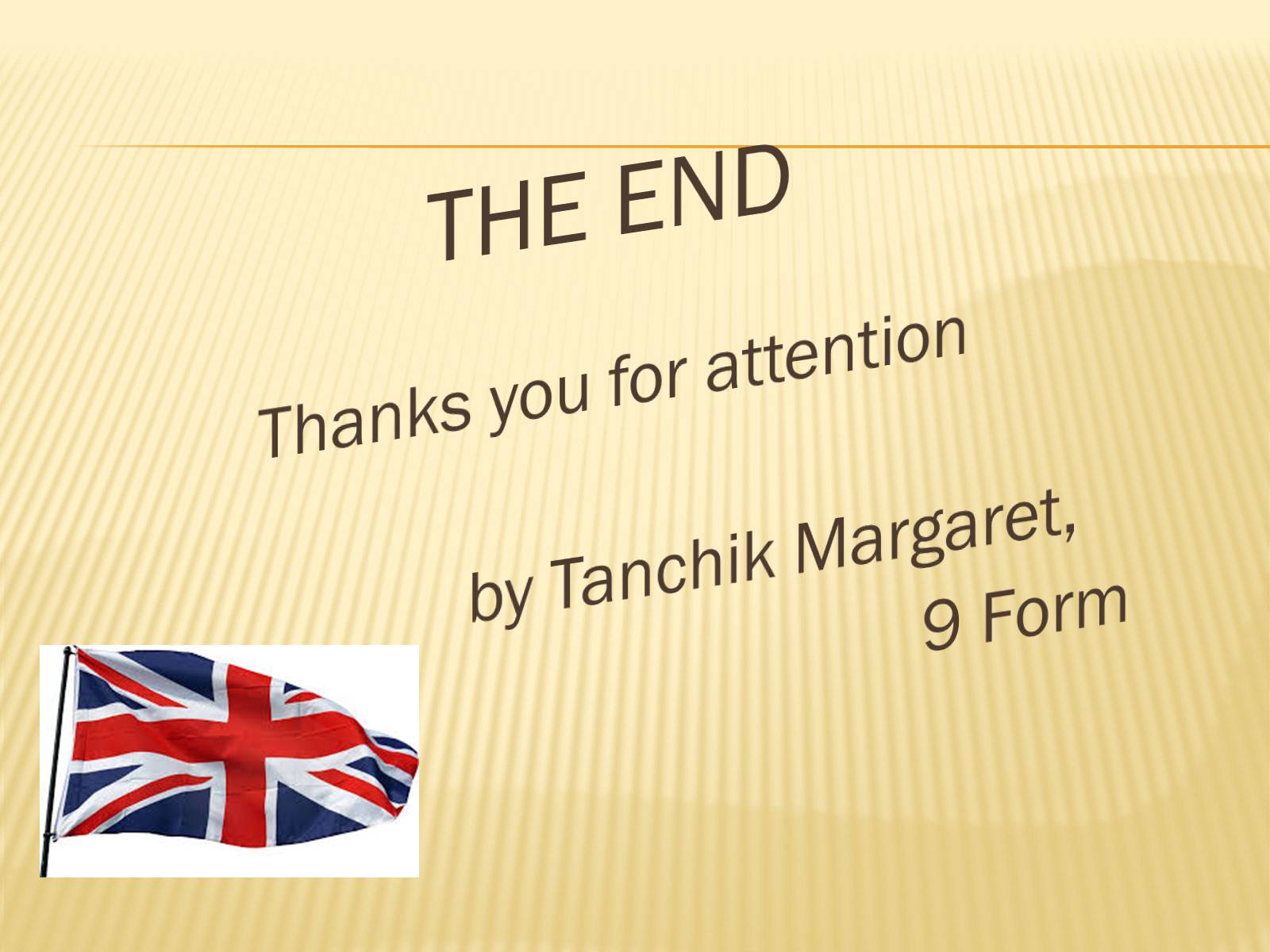 ---
---